How to join Responsible Travel and market your tours
Responsible Travel is the leading marketing platform for tour operators committed to responsible tourism. All our members need to provide
evidence
of responsible tourism and provide visitors with a real connection with the people, the landscape, the culture and the environment.
Three reasons to join Responsible Travel
We'll generate high quality booking enquiries for you – the average conversion rate across the site is 15%.
Be part of an exclusive community of businesses striving to improve tourism; recognised by consumers and the media as leaders in responsible tourism.
You'll get to use the Responsible Travel member's logo in your marketing.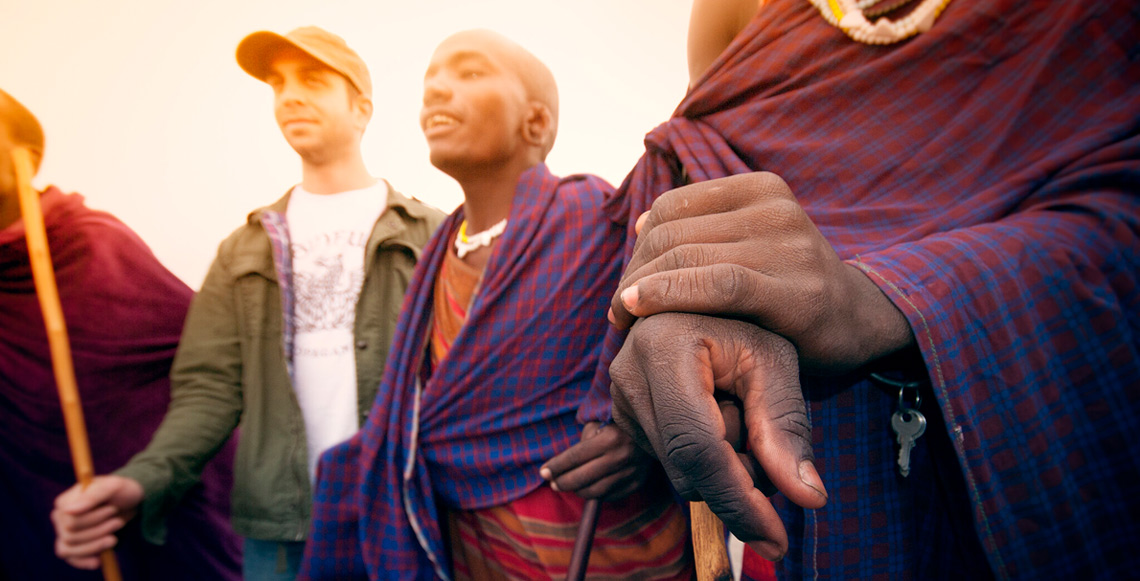 Traveller with Tanzania Masaai Warriors. Photo by
GADV IT
How can we work together?
We love hearing from people who we can genuinely imagine working with. Take a look at the points below to see if we're on the same page.
Are you a tour operator? Our focus is tour operators, we no longer offer membership to accommodations.


Ethics and values: We have strong values and high standards: there are some aspects of tourism we steer well clear of. Take a look at the types of holidays that we DO NOT promote. As part of your application process you'll need to provide a company level responsible tourism policy and be able to demonstrate at a holiday level how your trip makes a difference to nature, communities and the climate.


Full capacity: To help us ensure we are a value for money marketing service to the operators we currently support, we are no longer taking applications from single destination/local tour operators who specialise in the following destinations and activity areas (unless the product is really different and excites us):
Destinations: Vietnam, Cambodia, Laos, Bhutan, India, Nepal, Sri Lanka, Kenya, Tanzania, Ethiopia, Uganda, Southern Africa, Jordan, Montenegro, Peru, Peloponnese
Activities: Cycling and walking operators in Catalonia; kayaking, cycling or multi activities and sailing holidays in Croatia; cycling in Portugal or walking in Cyprus. We are also no longer taking applications from volunteering organisations offering projects outside of Europe.
This can and does change so feel free to check back on this page periodically to see if any changes have been made.
How much does it cost?
Tour operators pay an annual fee based on company turnover (starting at £330 per year) + commission per confirmed booking. Please note we do not offer a discount on the membership fee under any circumstances. All membership fees and commissions are subject to VAT where applicable.
Get in touch
If you've read the section above and believe we could work well together, please do get in touch with
sophie@responsibletravel.com
for further details and an application form. Do include a few lines about why you feel you'll meet our responsible travel criteria.
Unfortunately due to the large number of e-mails from non responsible tour operators we can no longer guarantee a response for those who do not qualify. Please note that we only promote bona fide businesses and do not consider companies with Google ads on their own website.