Ancient City, Thailand - Travel journal
Every time a customer books one of our holidays and opts in to our
Trip for a Trip
scheme, we organise a day trip for a disadvantaged young person somewhere around the world to see their local tourist sites, often for the first time.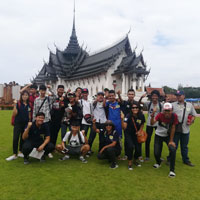 Our latest trip to the Ancient City - 7th September 2019
Today 11 children and young adults aged between 10-20 visited the Ancient City. The youths were from various marginalised communities of Suon Oye. One of the youths said this about their day:
"I loved riding a bicycle during the visit. It was really fun!"
Responsible Travel customers are working in partnership with Friends-International Thailand (Peuan Peuan) to run these trips for children from marginalized communities.
Peuan Peuan spearheads a range of emergency and long-term services to assist children and youth living on the streets and in marginalised communities to reintegrate back into their families, schools and society, backed up with a comprehensive social support system. The program also supports their caregivers, to make sure their family situation improves so that they do not have to go out onto the streets again. The children/youth aged 0-24 who attend these services are considered vulnerable for a myriad of reasons:
They live/work on the streets or in construction sites
They live with HIV/AIDS
Are in conflict with the law
Are addicted to drugs
Trafficked children
Are being exploited or in danger of being exploited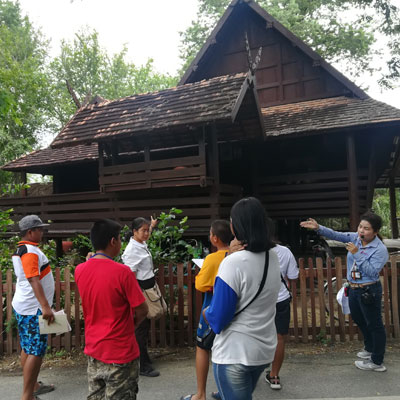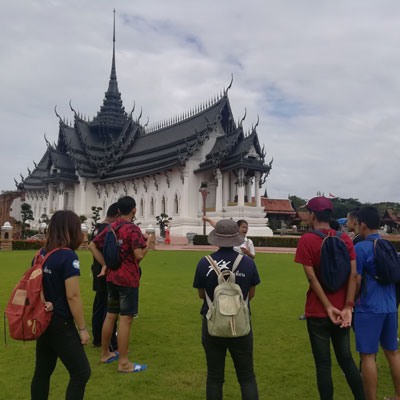 Sample itinerary of an Ancient City visit
Where?
Outside Bangkok, "The Ancient City" (Muang Boran in Thai) is a 130-hectare park in the shape of Thailand dedicated to preserving Thai cultural heritage in the form of the many significant buildings and historical places from throughout the country.
What the children will do
9am:
The children are picked up from their community in the morning and driven to the Ancient City, where they arrive around an hour later (depending on Bangkok's infamous traffic!).
10am - 11am:
The children visit the site of the Ancient City. The site is quite large, so it will take them all day to visit! In the park there are many small-scale reproductions (and some original buildings) of over 100 important sites from around Thailand. Some of them are reconstructions of buildings that no longer exist and others are examples of traditional architecture that were scheduled to be demolished and instead were purchased by the Ancient City, dismantled and reconstructed in the park. For example, there is a reproduction of the throne hall from the old capital of Aythaya which was destroyed 200 years ago, as well as traditional Thai houses, and an entire reconstructed wooden wat from northern Thailand.
12pm-1pm (lunch):
There are many food vendors on the grounds, so they can enjoy a tasty traditional Thai lunch while resting in the shade before continuing their visit.
1pm-3pm:
The children continue exploring the traditional architecture and learning about Thai history.
Impact
The trip was a great opportunity for the children and youths. For most of them it was the first time leaving their communities, riding in a minivan, and going on a fun day trip with their friends. It was also the first time they had the chance to discover the richness and diversity of their country. It gave them the chance to see replicas of ancient cities, including temples that they had never heard of or seen before. This kind of experience opened their eyes to many things and some even mentioned that they wanted to become a tour guide!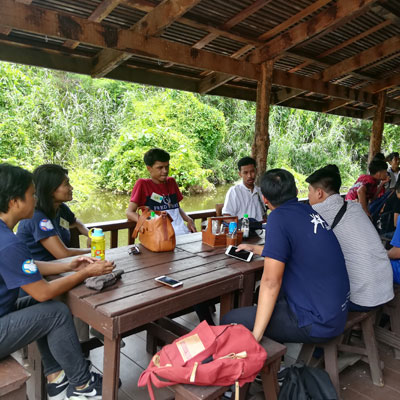 In their own words
"
"I am really happy to have visited the Ancient city!"

"It was a great experience."

"I was very impressed to see the culture of Thailand! I now want to visit the 76 provinces of Thailand."

"I loved riding a bicycle during the visit. It was really fun!"

From the social workers

"It is very good to offer the opportunity to children to visit the Ancient City. They now have an insight into their culture."

"It is a great chance for children to visit a cultural site. It will open their minds!"

"This trip opened the eyes of the children, it made them feel important and some now say they want to become tour guides!"
"
Other trips that we have run to the Ancient City: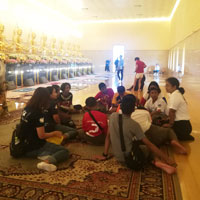 31st August 2019:
On this trip 11 children and youths aged between 10 and 20 visited historical architecture at the Ancient City just outside Bangkok. One youth said this about their day:
"I was very impressed to see the culture of Thailand! I now want to visit the 76 provinces of Thailand."
About our partner organisation
The Intrepid Foundation and Friends-International Partnership – Trip for a Trip
The Intrepid Foundation
was set up to provide a way for travellers to give back to the places they've been through a range of projects and not-for-profit organisations. Since 2002, they've distributed over $6 million to more than 100 projects around the world.
Through a partnership with
Friends-International
established in 2002, The Intrepid Foundation has raised over AUD $185,000 to support at-risk youth in Cambodia, Laos and Myanmar. Funds have helped provide young people with vocational skills training in tourism and hospitality.
In addition to raising funds for Friends-International through their travellers, they also provide support through travel experiences with
Intrepid Travel
. On certain tour itineraries, travellers have the chance to visit Friends International's TREE restaurants (Training Restaurants for Employment and Entrepreneurship). These unique dining experiences provide a way for young trainees to practice their skills while also providing a sustainable income to the restaurants which operate as social enterprises.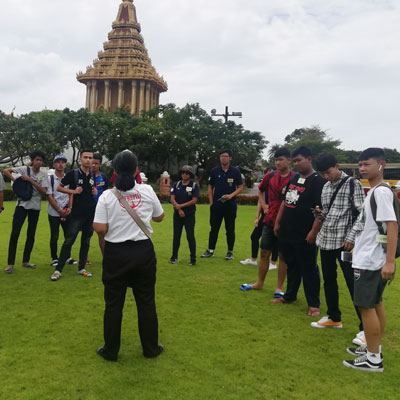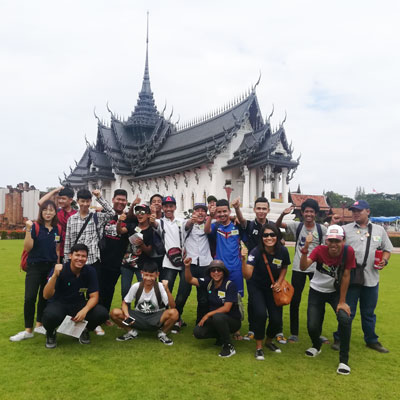 More about Trip for a Trip