Fathers and children trip to Broadstairs – Travel Journal
Every time a customer books one of our holidays and opts in to our Trip for a Trip scheme, we organise a day trip for a disadvantaged young person somewhere around the world to see their local tourist sites, often for the first time.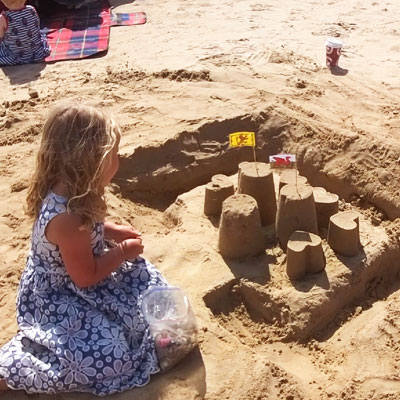 Family Holiday Association runs a 10 week termly Fathers Programme for Southwark council. The main aim of the programme is to help fathers to increase their confidence in their role as parent, dad and partner. The programme provides a safe place for the fathers to discuss the issues that they are facing and look for solutions and ways forward to help them. Each week we cover a different parenting technique and also cover additional subjects that are affecting family life - use of social media, gangs, sexual exploitation, domestic violence, school based problems, relationships with ex/current partners etc.
We work with the fathers in a Children's Centre setting in Southwark but the programme is delivered using group activities, individual work, paired work, shared discussion, homework and uses a variety of mediums such as video, handbooks, role play, teaching, writing, drawing etc. All fathers that attend the programme must have a child that lives in Southwark, attends a school in Southwark or the father lives/works in Southwark. We have run a number of day trips in the past and are confident in continuing to do this - we have visited a number of local projects as a group and also attended London based parenting conferences.
Journal:
Date:
23rd July 2018
Morning:
A group of 14 families with 22 children aged between 2-15 travelled to Broadstairs together. On the journey down from London we had lots of fun games, singing group songs and chatting and talking about the view and what was different from London.
Lunch:
We had lunch together as a group to encourage good 'table' manners and also healthy eating. The food we bought was as healthy as possible e,g. carrot sticks, cucumbers, tomatoes, falafel, cold meats, fruit, pitta/flat breads, water and squash.
Afternoon:
In the afternoon we had a sand sculpture competition, some people went rock pooling and there were lots of dads 'buried' in the sand by their children and partners. Some children drew pictures of the beach, collected shells and found stones for a stone skimming competition.
Impact:
This trip helped continue to build the bond between the fathers and their child/children. We observed great interactions between fathers and sons/daughters as they built and designed sandcastles together - the language and communication was rich and showed the interest and relationship that existed between family members. New experiences and memories were created from this trip for the children and their fathers. Some of the fathers said that they had never built a sandcastle with their children before and "will remember that for ever". The discussion on the way home was all about the day - memories already being born.
The trip also allowed parents to implement parenting techniques that they have learnt from the 'Fathers Programme'. We observed good monitoring and care from many of the fathers - they were accomplished at looking out for their children's welfare as well as engaging them in activities, following rules and requests.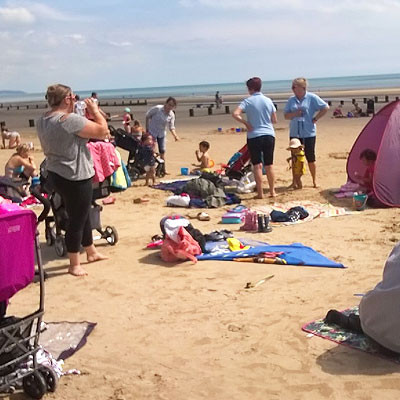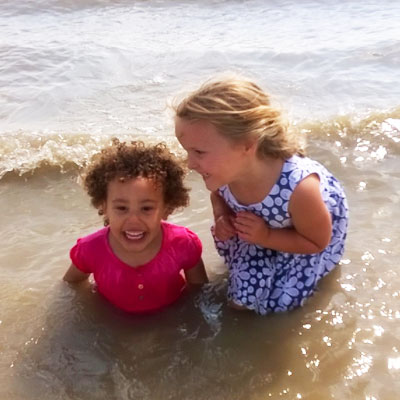 Quotes from the parents:
"
"Best day eveeeerrrrR!!"
- Heidi (9)

"me and my dad made a massive sandcastle with 3 entrances and a moat thingy...it looked ace."
- Billy (9)

"I enjoyed walking with my dad in the sea BUT it was a bit cold!!"
- Hannah (7)

"It was really fun burying my dad in the sand - he couldn't move and looked funny."

"My dad is the best skimmer (stone)... he taught me how to do it."
"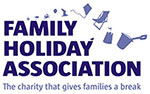 About our partner organisation:
The Family Holiday Association is the leading national charity dedicated to providing breaks and day trips for families struggling with some of the toughest challenges life can bring. It works with thousands of charities, social work departments, housing associations and NHS services who refer families in need of a break. In 2016 it helped over 11,000 children in 5,000 families get a short break or day out within the UK. For the majority of these families it was their first break away together and for over 1/3 was the first time that the children visited the beach.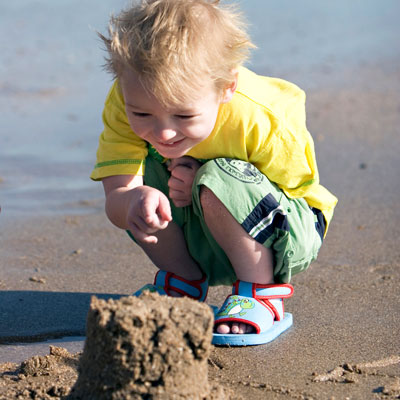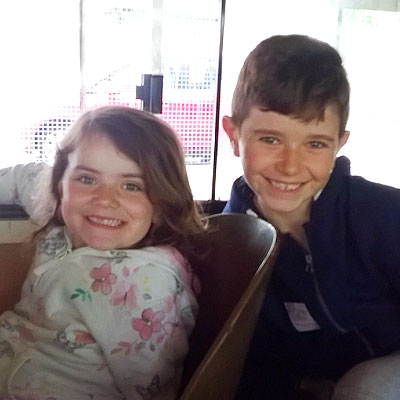 More about Trip for a Trip