Sheffield Young Carers day trip to Clumber Park – Travel Journal
Every time a customer books one of our holidays and opts in to our Trip for a Trip scheme, we organise a day trip for a disadvantaged young person somewhere around the world to see their local tourist sites, often for the first time.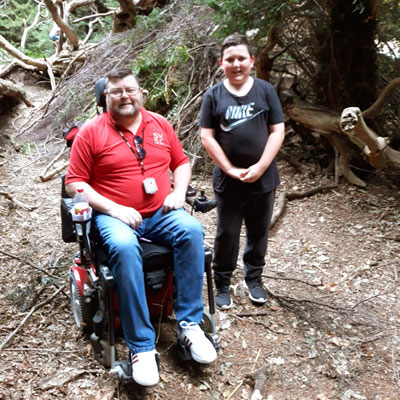 Sheffield Young Carers is an independent charity that has existed in Sheffield since 1997. We are dedicated to supporting young carers across the city of Sheffield. We believe it is the right of every young carer to be recognised in their role and to have the same opportunities and life chances as other children and young people of a similar age. We provide one to one support, group support and holiday respite activities to all the young carers we support. In addition SYC's Family Project is available to provide additional holistic support to families where there is a young person providing care for someone who has mental ill-health and/or substance misuse issues.
We offer families intensive one-to-one support 12 home visits and high-quality group support to help parents develop confidence, gain new skills and reduce isolation. With the aim of reducing the caring that the young person is taking on and improving life for the whole family. As a team support around 200 young cares and 40 families each year. We have considerable experience in planning and running successful activities, including day trips and supported residential stays.
Journal:
Date:
09th August 2018
Who:
52 children aged 1-17 years old from 30 different families!
Where:
Clumber Park - A National Trust site in the UK
On the coach staff provided families with a full list of available activities and park maps. Answering any questions raised. Meanwhile additional staff were already on site "constructing" a base for the day with a gazebo, event shelters, camp chairs and multiple picnic blankets for comfort, as well as preparing the picnic.
As the coaches arrived all families were led to the days base where refreshments were offered. All the young people were immediately drawn to the sporting activity area we had based ourselves besides. We offered them a chance to try supervised activities including archery, badminton, table tennis, cricket, athletics & orienteering while their parents chatted and relaxed after the journey.
Lunch was served early with a wide choice of sandwiches, savoury snacks, crisps, crudités, fruit, sweet treats and drinks with families having the option to sit and enjoy this at the base or to pack in a paper bag to enjoy later as a picnic.
After lunch several groups were formed with staff supporting each to explore the Clumber Park Discovery Centre, the adventure playground and the lake areas. With supervision some of the young people hired bikes and explored the woodland trails. Staff and families worked together to ensure each child managed to explore and participate fully in their adventure and didn't feel limited if their cared for parents were becoming tired. Equally creating a restful seating area with chairs and picnic blankets allowed cared for parents (who suffer from a wide range of illnesses and disabilities) to rest when necessary and receive support from our staff if needed.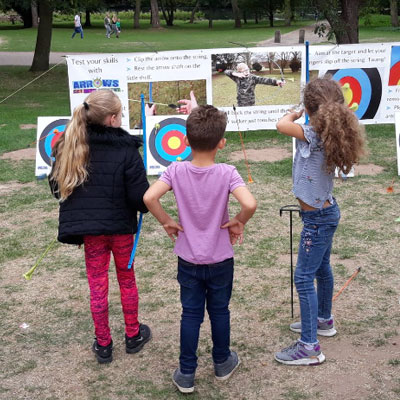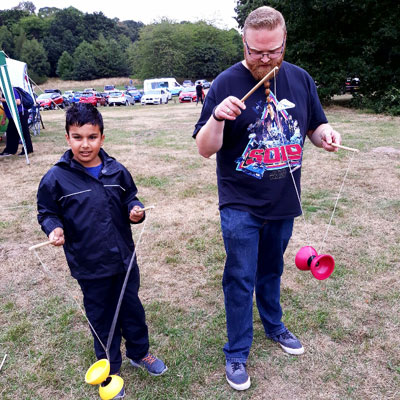 Parents were able to chat with peers and form new friendships. This provided an opportunity for them to reduce their own social isolation while the younger children played happily with the circus skills equipment we had taken or collecting pine cones and making dens in the beautiful trees that surrounded our base.
Later, as families became more confident, many went exploring the wider park within their own family groups or with new friends they had made. All returned to the base where we served ice creams/ice lollies in mid afternoon. During the final part of the day as families gathered for ice cream many of the children took the opportunity to return to the sports activity area with several gaining medals from the National Trust for trying all the activities on offer.
All families safely boarded the return coaches, happy and exhausted.
Impact:
We completed evaluation forms with each family and the young carers on the return journey home asking specific questions to rate on a scale of how much they agreed. We also provided space for free speech. From these evaluation forms we discovered that 100% of families enjoyed themselves, they spoke to new people and even made new friends on the trip. 83% of the families felt that they received support and advice from their day, giving them more confidence about travelling out together. They agreed that the trip gave them more quality time together and that they got on better as a family on the trip. The experiences they had were new and have created happy memories from their experience.
When asked what everyone enjoyed the most about their trip, the top five answers were: "spending time together as a family", "the different activities on offer", "meeting new people", "the atmosphere" and "everything!".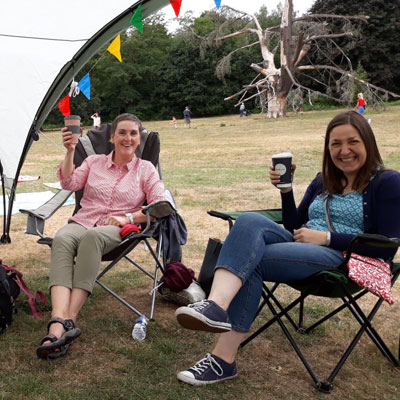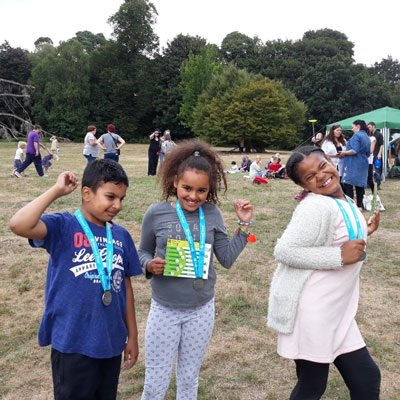 Quotes from the day:
"
"I have met some new friends and loved playing in the woods. Thank you."
- Young carer aged 10

"I tried archery today, it was great. I'd like to come back here again."
- Young carer aged 12

"I loved having family time, the activities and the weather."
- Young carer aged 11

"Fantastic day, loved the atmosphere and Clumber Park."
- Cared for Parent

"Loved spending time together as a family, we enjoyed everything today. Thank you for everything you do."
- Cared for parent
"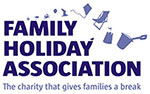 About our partner organisation:
The Family Holiday Association is the leading national charity dedicated to providing breaks and day trips for families struggling with some of the toughest challenges life can bring. It works with thousands of charities, social work departments, housing associations and NHS services who refer families in need of a break. In 2016 it helped over 11,000 children in 5,000 families get a short break or day out within the UK. For the majority of these families it was their first break away together and for over 1/3 was the first time that the children visited the beach.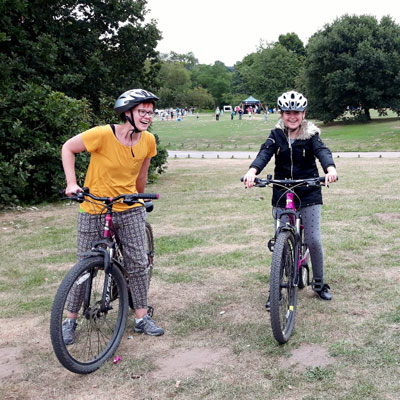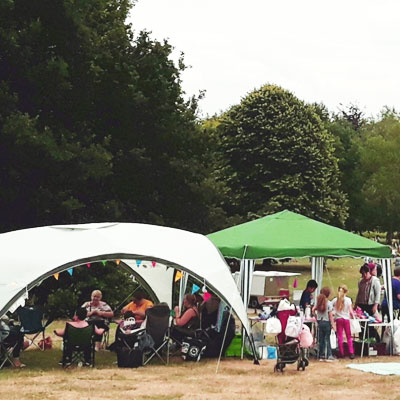 More about Trip for a Trip