Atherlsey Family Centre day trip to Diggerland, Yorkshire – Travel Journal
Every time a customer books one of our holidays and opts in to our Trip for a Trip scheme, we organise a day trip for a disadvantaged young person somewhere around the world to see their local tourist sites, often for the first time.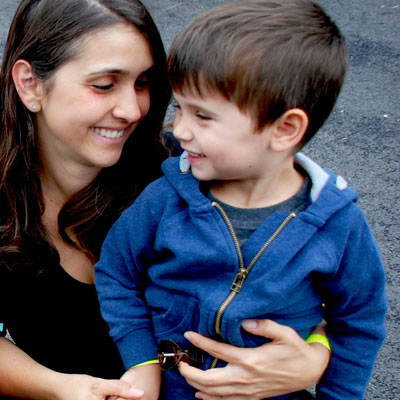 We are a family centre (formally Childrens Centre) based in Athersley, Barnsley, South Yorkshire. Athersley is considered an extremely deprived area. We have midwives, family support and outreach workers on site who work with families on a daily basis covering the Barnsley North area.
Journal
Date:
27th July 2018
Who:
83 children aged between 4 & 12 years old from 16 different families. Some families had younger siblings who also attended. All the children on this trip could attend due to funding from our trip for trip scheme.
Where:
Diggerland and Highfield Adventure Playground, Yorkshire.
8:30 - 9 am:
Arrival at the centre and completion of paper work etc. The coach arrived and we set off for the day ahead at 9am.
9:45 am:
We arrived at Diggerland. The park opens at 10am so everyone was supplied with their packed lunches (funding provided by healthy holidays fund) and staff sorted tickets and entry ready for when the park opened.
10 am – 3 pm:
Families were encouraged to explore the park with staff on hand for any problems and to support families with children of varied ages so all could access the rides and experiences they wanted to. The staff spent their day interacting with the families ensuring they were enjoying their day, supporting where needed and encouraging all families to explore all rides and experiences on offer.
3:00 - 3:30 pm
All families were asked to be back at the coach in time to leave at 3:30.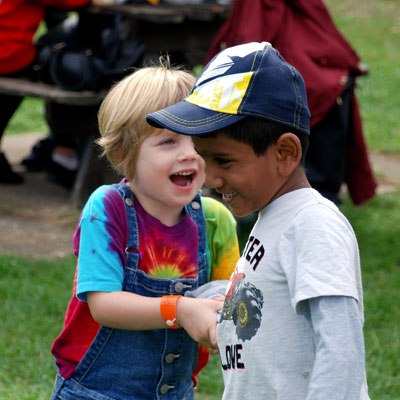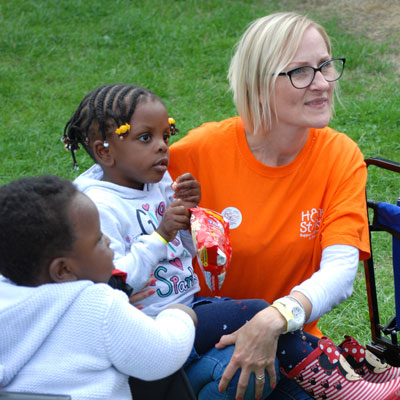 Impact:
The day out at Diggerland land impacted on the families as they were able to enjoy a day out as a family, that usually they wouldn't be able to experience due to entrance costs and travel difficulties, food prices etc. The trip was a chance for families to spend time together in a new environment which was full of learning experiences for both the child and the adult.
Quotes from the day:
"
Quotes from the parents:

"We enjoyed being away from home, I loved seeing my little one enjoying himself on the rides."

"Lovely day out, even better once the rain had stopped."

"Not somewhere I would have gone without the reduced adult prices charged by the family centre, really glad we came the children had lots of fun."

Quotes from the children:

"I really enjoyed driving the diggers."

"I enjoyed the ride where you get to scoop the bricks out."

"I've never driven a digger before, I really, really want to do it again."

"I'm going to be a digger driver when I'm older."
"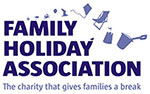 About our partner organisation:
The Family Holiday Association is the leading national charity dedicated to providing breaks and day trips for families struggling with some of the toughest challenges life can bring. It works with thousands of charities, social work departments, housing associations and NHS services who refer families in need of a break. In 2016 it helped over 11,000 children in 5,000 families get a short break or day out within the UK. For the majority of these families it was their first break away together and for over a third it was the first time that the children visited the beach.


More about Trip for a Trip