Home Start Sutton day trip to Fishers Farm – Travel Journal
Every time a customer books one of our holidays and opts in to our Trip for a Trip scheme, we organise a day trip for a disadvantaged young person somewhere around the world to see their local tourist sites, often for the first time.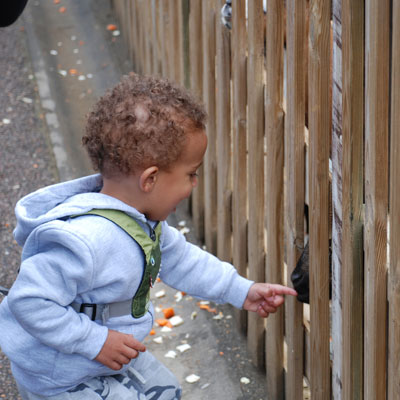 Home-Start Sutton provides support to vulnerable families with at least one child under five who live in the London Borough of Sutton. Families are referred by health visitors, social workers, family support workers and 27 percent refer themselves. The families are isolated, often lack a support network and are facing challenges such as bereavement, parental mental ill health, disability, chronic illness, financial hardship and domestic abuse. Home-Start Sutton recruits, supports and trains volunteers with parenting experience who are matched to a family and visit weekly to provide practical and emotional support. It also runs two weekly supportive family groups for parents and children who need to make friends in a nurturing environment and a 'rolling' parenting programme and 'school readiness' workshops. On average families are supported for six to nine months. Home-Start Sutton has been in operation since 1984. The current staff group has run many day trips over the years to the seaside and farms.
Journal
Date:
31st July 2018
Who:
34 children aged up to 11 years old from 16 different families
Where:
Fishers Farm, West Sussex
The coach left at 9.am so we arrived at the farm at 11am. The parents and children explored the farm, including tractor rides, animal handling and a splash zone. We had a designated meeting point to have lunch, some parents had brought a packed lunch and some chose to eat lunch there. Most families checked back to the meeting point during the lunch period, but a couple had lunch as a family and met us back at the coach at the end. The afternoon was spent engaging in farm activities, and then we met at 3.30pm to get the coach home.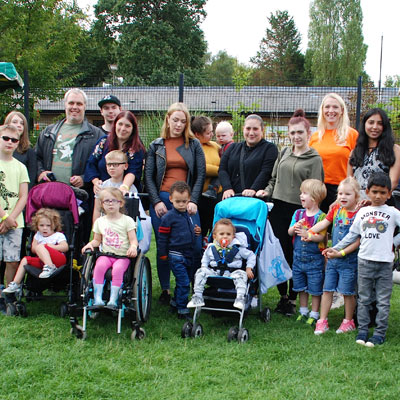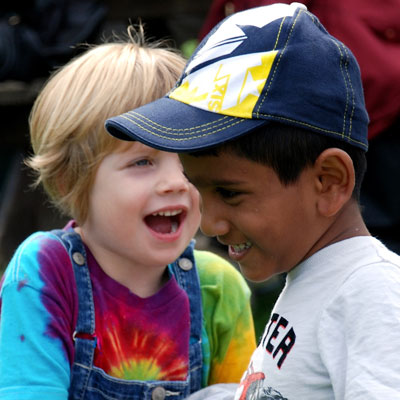 Impact:
The families all had a very enjoyable day. Two families where both parents came really appreciated having a whole family day as they had no other holiday planned. It was a great opportunity for dads to have some fun with the children.
One family has a child who is a wheelchair user and being able to have support to help him engage in activities and the fact all the activities were accessible for him made it a special day. The same can be said for the two families with children who have an autism diagnosis. Being in an enclosed, safe environment and having help made a huge difference to all the family and helped them all enjoy the day. Three of the parents who have mental health issues reported they were pleased to have support while spending the day with their children.
Families also made and cemented friendships.
Quotes from the day:
"
"The tractor ride was really fun."
- Lewis (4 years old)

One little boy was thrilled that his dad had "jumped" from the highest platform in a skydive activity - "wow look at my Dad, that's high."
- George (4 years old)

(In the splash pool) - "It's cold....!"
- Ellis (3 years old)

Looking at the chickens one Mum reported her son kept saying - "There's chicken nuggets."
- Nicholas (7 years old)
Nicholas has additional needs and uses a wheelchair. For L and her husband M who have Nicholas age seven and Violet age three, this was an opportunity to spend time as a family as they also had the support of a volunteer to help with the practicalities of moving around the farm. Nicholas was able to be supported to move around without his wheelchair, get up close to the animals, go on the rides and enjoy the splash pool.
"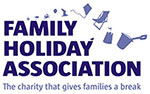 About our partner organisation:
The Family Holiday Association is the leading national charity dedicated to providing breaks and day trips for families struggling with some of the toughest challenges life can bring. It works with thousands of charities, social work departments, housing associations and NHS services who refer families in need of a break. In 2016 it helped over 11,000 children in 5,000 families get a short break or day out within the UK. For the majority of these families it was their first break away together and for over a third it was the first time that the children visited the beach.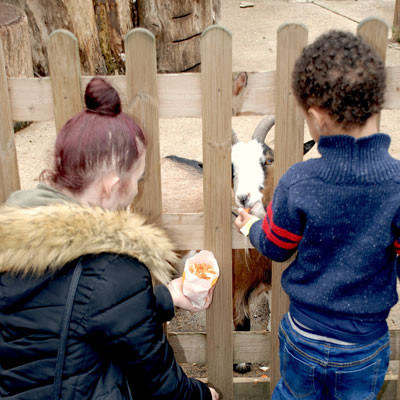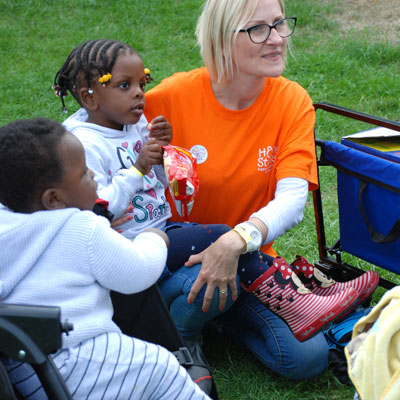 More about Trip for a Trip