Kent beach visit for local families - travel journal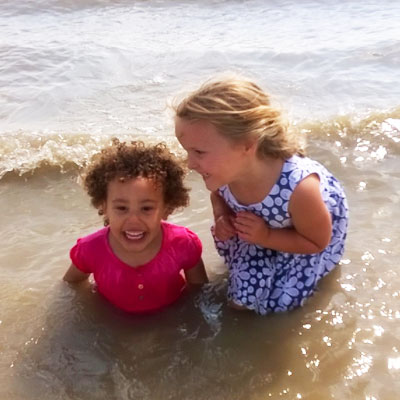 Every time a customer books one of our holidays and opts in to our Trip for a Trip scheme, we organise a day trip for a disadvantaged young person somewhere around the world to see their local tourist sites, often for the first time.
The Family Holiday Association is the leading national charity dedicated to providing breaks and day trips for families struggling with some of the toughest challenges life can bring.
Thanks to funding for this day out we worked with Home-Start Shepway to help 13 families have a lovely day out together on Tuesday 15th August 2017, a day they would not otherwise have been able to have.
Going as a group helped families get to know each other better and provided an extra pair of hands for families who wouldn't have been able to manage on their own. We were able to take 28 children with their parents along with 5 Home-Start staff members and a volunteer to allow them to spend quality time with one child at a time whilst making sure the other children were happy and safe.
The weather forecast was for clouds and showers, the morning proved this to be correct. A low turn out was expected because of this, however we defied the weather and headed for the seaside. The sun came out and we had a perfect day. We all enjoyed an old-fashioned family day out at the beach: sun cream, hats, picnics, buckets, spades, sand castles, treasure hunt, ice cream, tea, coffee. The children were thrilled to have a donkey ride for the very first time. They all went home with a rosette from the donkey man, a windmill and happy memories.
Journal:
9.15am:
Met at Folkestone bus station where we organised and purchased family day rider tickets for everyone. The staff & volunteers supported the families with multiple children/pushchairs/bags onto bus and into seats. The bus departed at 9.33am.
9.48am - 10:30am:
Bus arrived at Romney Hythe & Dymchurch railway. The staff & volunteers supported families to get themselves/families belongings off of the bus. Met the other families who arrived by car and supported them with their children and belongings to organise and purchase train tickets and liaise with RHD staff with "Reserved" carriages. The families were on the platform ready to board by 10:15 and the train departed at 10:30am. On the way there the children and families were full of excitement and energy.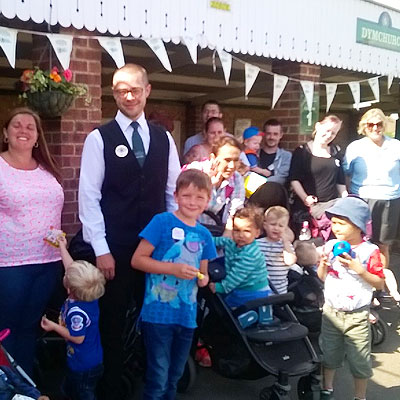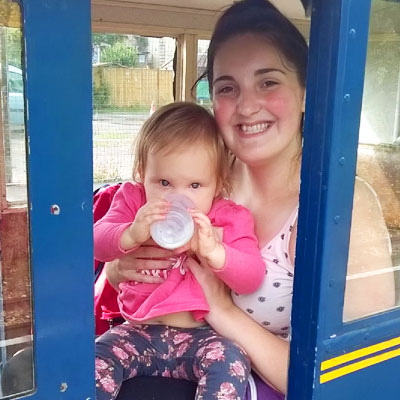 10.50am:
The group arrived at Dymchurch Station where the staff and volunteers supported the families with their children and belongings. Left the station and walked to the village. The staff & volunteers continued their support with the families and children by helping to cross the A259 at the traffic lights safely and access the beach via a slipway.
11am:
The families enjoyed free time to play on the beach with donkey rides, splashing in the sea, having a picnic, beach combing and even a sandcastle competition.
2.30 - 3.55pm:
Everyone packed up ready to leave and walked back to RHD Railway station to board the train back to Hythe. Once we arrived at Hythe, the staff & volunteers gave support to the families with their children and belongings. Staff helped the families to get their children into cars for those who had them or wait at bus stop for No.16 bus back to Folkestone.
4.24pm:
Bus left Hythe and headed back to Folkestone for 4.50pm, the children could not keep their eyes open!
Impact:
Other parents have not felt confident enough to take public transport and were pleasantly surprised at it being easier than they had envisaged. Some even decided to stay at the beach longer than others and were happy to make their own way home on public transport. Parents and children interacted and made friends with each other. Their self confidence and self esteem were increased and this can only benefit the whole family. The children played and ran around so much they were tired out, scruffy but very, very happy.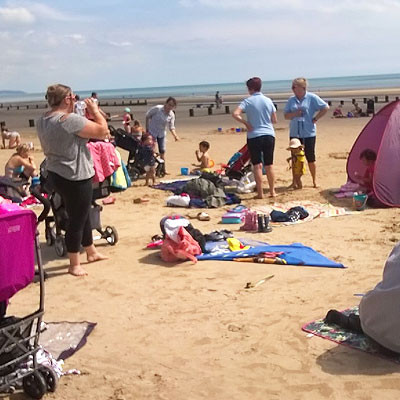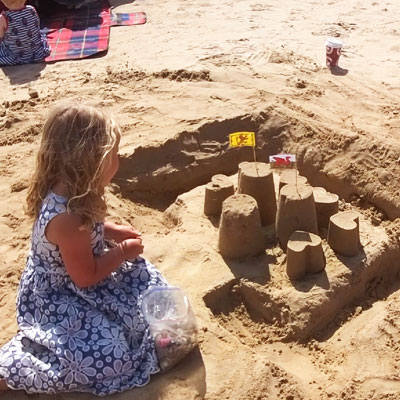 Quotes from the parents:
"
"The day was perfect."

"It was extremely enjoyable, thank you a lot!!"

"It was amazing!!!! Thank you!"

"Well organised, would not change a thing."
"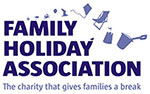 About our partner organisation:
The Family Holiday Association is the leading national charity dedicated to providing breaks and day trips for families struggling with some of the toughest challenges life can bring. It works with thousands of charities, social work departments, housing associations and NHS services who refer families in need of a break. In 2016 it helped over 11,000 children in 5,000 families get a short break or day out within the UK. For the majority of these families it was their first break away together and for over 1/3 was the first time that the children visited the beach.
Home-Start Shepway is a charity based in Folkestone that provides a range of services and support for parents with young children who could benefit from some help, advice or friendship.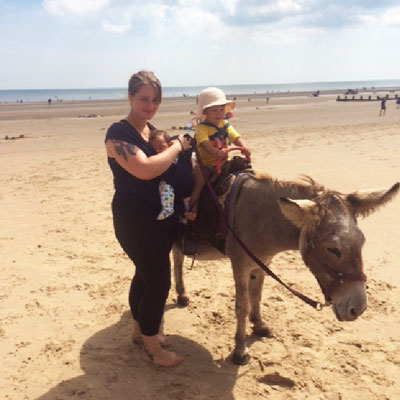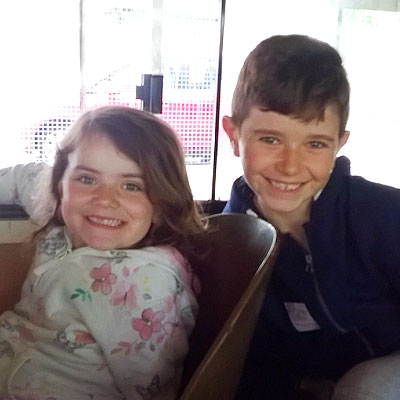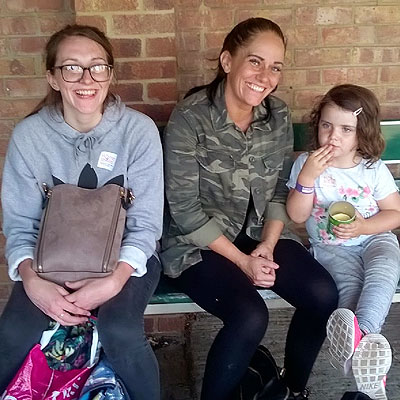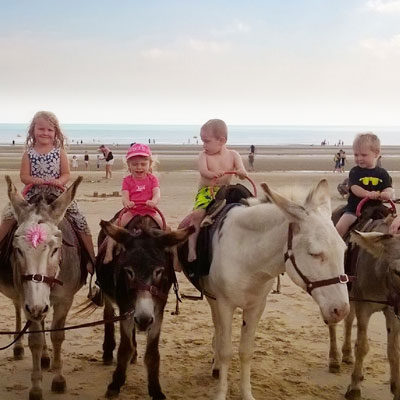 More about Trip for a Trip