Mantenga Cultural Village - Travel Journal
Every time a customer books one of our holidays and opts in to our Trip for a Trip scheme, we organise a day trip for a disadvantaged young person somewhere around the world to see their local tourist sites, often for the first time.
Responsible Travel customers are helping disadvantaged children from All Out Africa's neighbourhood care points learn about Swazi history and culture at the Mantenga Cultural Village, as well as meeting the resident vervet monkeys.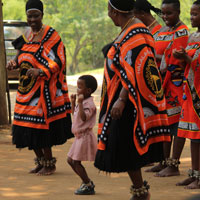 Our latest trip to Mantenga Cultural Village – 28th November 2019:
On this lovely sunny day, we welcomed an incredible 255 children aged between four and six from all of our Neighbourhood Care Points, accompanied by All Out Africa supporting staff and volunteers, teachers and cooking staff to the cultural village. They celebrated Christmas with a traditional song and dance show, and a delicious meal of rice, beef stew and fried chicken. For many of the children the most exciting part of the day was the number of cheeky monkeys running around, and attempting to steal their food! We have worked with our partner in Swaziland, All Out Africa to devise a trip for children that attend the local Neighbourhood Care Point (NCP) centres. These centres were started by the communities who live there and most of the children who attend have lost a parent, or in some cases are orphaned. Travelling by minibus and stopping for lunch ensures a fun packed day out for the children plus they see some of the local sites and wildlife that too often, only tourists to their country have the privilege of viewing.
Mantenga Cultural Village is one of Swaziland's top visitor attractions, centred on the picturesque Mantenga Falls and bringing together Swazi history, culture and tradition. A replica of a mid-19th century Swazi village, the huts are built using authentic materials and techniques, and visitors can watch the villagers preparing food, plaiting grass and making beadwork souvenirs.
On a showground behind the village a dance troop puts on traditional sibhaca routines that involve vigorous high-kicking, drumming and some spirited singing. Wildlife in the area includes baboon, bald ibis, duiker, rock hyrax, porcupine, bushpig, nyala and klipspinger, as well as the cheeky vervet monkeys that hang around the lodge, hoping for handouts.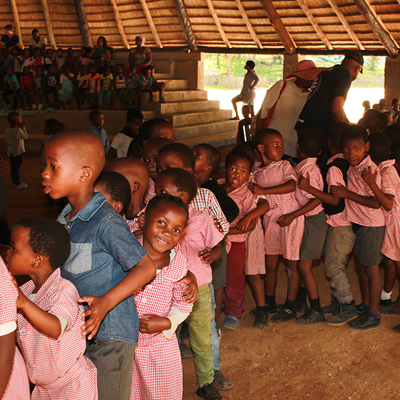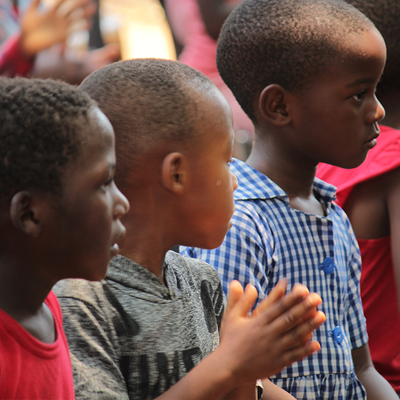 SAMPLE ITINERARY OF MANTENGA CULTURAL VILLAGE VISIT:
What wildlife the children can see:
Baboons, bald ibis, porcupines, bush pigs and vervet monkeys.
What the children will do:
Explore a replica 19th century Swazi village, meeting the villagers who will be engaged in food preparation and making authentic handicrafts. They may also encounter a traditional healer. A plentiful lunch is always a highlight of the day, and some will take a little home to give to their siblings. Afterwards the children will watch traditional Swazi song and dance routines, with the opportunity to join in with the high kicking.
Some of our favourite parts of the day:
The bus we travelled on, because it was our first time riding on such a bus, especially as we usually see it on the road.
Joining in the dancing with the women on stage who looks so beautiful in their traditional attire.
Interacting with children of my own age and making friends with people from the different NCPs.
Seeing all the monkeys that were roaming around the village and sharing our food with them.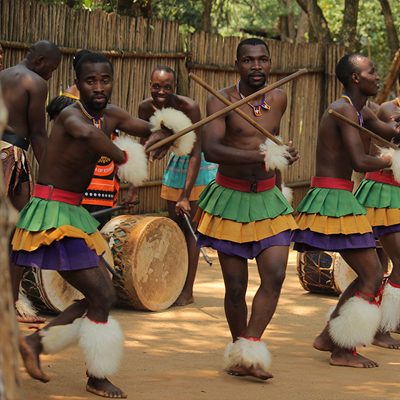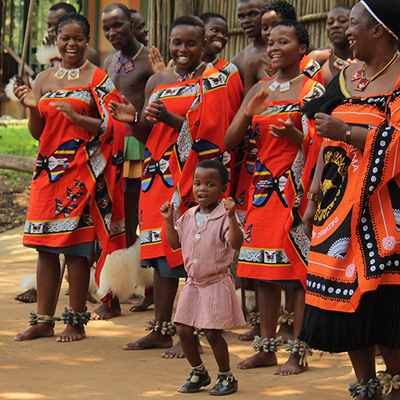 Quotes from the day
"
Children:

"I totally love the traditional dance and I managed to join in and I danced for the first time with the other woman on stage. The women were looking so beautiful with their traditional attire." - Tikhulu Zwane (Age: 6)

"When we drove through the gate my classmates and I immediately saw the waterfall coming from the mountains. But what I really enjoyed was the food and the traditional dances. Thank you so much teacher Gugu for organization this school trip for us." - Muzi Shongwe (Age: 6)

"Wow Wow Wow…..we thank you for organization this Christmas party for us. We really enjoyed it. I was personally shocked but found it funny when some monkeys tried to steel out fruits." - Siphiwe Dlamini (Age: 6)

Support staff:

"Dear All Out Africa. Thank you for your continuous support throughout the year. This include the food security that is delivered each month and the education support we get from your education materials and childcare volunteers you place at our care point. Last the Christmas party for our NCP children was the talk of the town and we really enjoyed this end of year Christmas party. We learnt a lot from it, while enjoying ourselves with very nice food, fruits and snacks." – Mahlanya Neighbourhood Care Point

"We thank you for the great time we spend at the Cultural village. The kids really enjoyed the delicious meal and also enjoyed the Swazi songs and traditional dances by the well trained Mantenga cultural group. The saw the beautiful nature of Mantenga like rivers and mountains and they saw monkeys and the Swazi houses (huts). Thank you so much for the trip and we really enjoyed our day." – Bethany Neighbourhood Care Point
"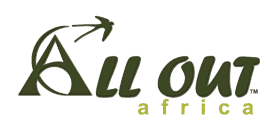 About our partner organisation:
All Out Africa is a social enterprise comprising of a group of companies and a non profit based in South Africa, Swaziland, Mozambique and Botswana. It caters for people looking for a wide variety of African experiences, from volunteering, tours, research, internships, and University field studies, whilst at the same time, building sustainable long term projects.
All Out Africa is serious about giving back to the community and the environment. That is why it set up a foundation to help expand and sustain its project development. This includes support to the six care centres for vulnerable children, a sports development program for local children and youth, community building projects, child sponsorship program to support vulnerable children at primary and high school levels to assist them with school requirements, and facilitate conservation research projects at the wildlife and marine research centres. All Out shares its passion for Southern Africa's people, places and wildlife with the world and offers adventures that change lives.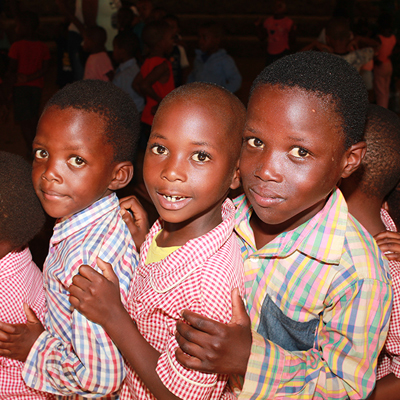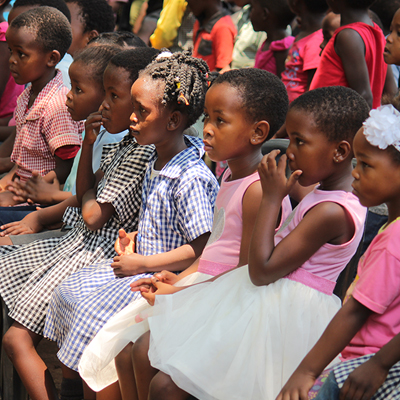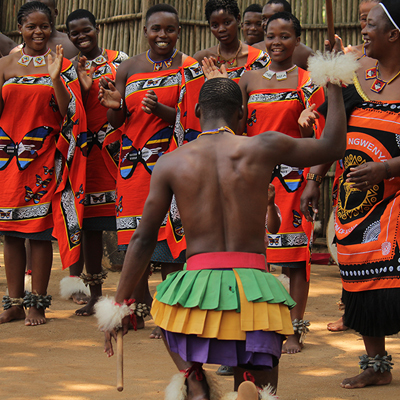 More about Trip for a Trip