Sadpara Lake & more, Pakistan - Travel Journal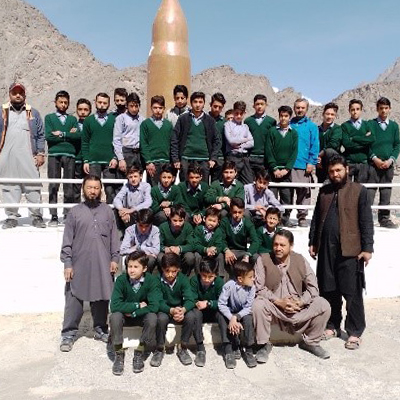 One-day School Trip to Sadpara Lake, Manthal Rock Budha, and Katpana Lake & Desert
School Name:
Al Mahad Public School Yugo Baltistan, Pakistan
Trip Date:
16th May 2023
Participants:
Students and Teachers
Number of participants:
31 Students + 05 teachers
Number of vehicles:
02 mini busses (Hiaces)
Trip Summary:
Our school organized an educational trip for our students to visit three scenic locations - Sadpara Lake, Manthal Rock Budha, and Katpana Lake & Desert. The group comprised 31 students and 5 teachers, who had an enriching experience learning about the region's history, natural heritage, and tourist attractions.
The trip began with a briefing by our school principal, who shared the detailed itinerary and objectives of the trip. He emphasized the importance of safety protocols and informed the participants that they were insured for the trip. The students were excited as they left the school, enjoying their journey from Yugo to Skardu by sharing stories and listening to music.
Our first stop was the beautiful Sadpara Lake, where one of our teachers briefed the students about the lake's importance for the region's nature and ecology. The students also went on a hike to the viewpoint, where they enjoyed fun activities such as music, dance, and photography.
Next, we visited the ancient Manthal Rock Budha, which showcased the significance of Buddhism in the area. The site guide shared the site's history and answered students' questions, making it a great learning experience.
We then enjoyed a delicious lunch at Mountain Lodge Hotel before heading to Katpana Desert and Lake. Here, the students participated in a clean-up activity and enjoyed leisure time by engaging in various fun activities.
As the trip ended, we drove back to Yugo, with the students cherishing the memories and the knowledge gained from the trip. We sincerely thank Responsible Travel and Beyond The Valley for organizing this remarkable trip and creating a memorable experience for our students.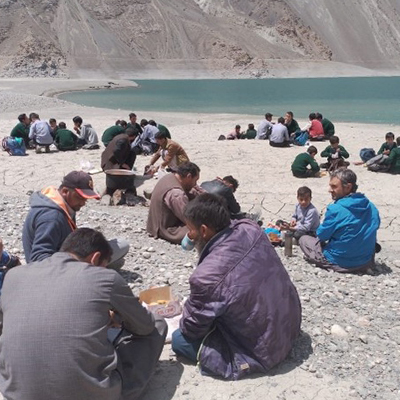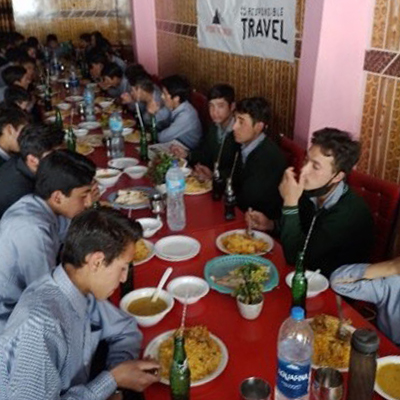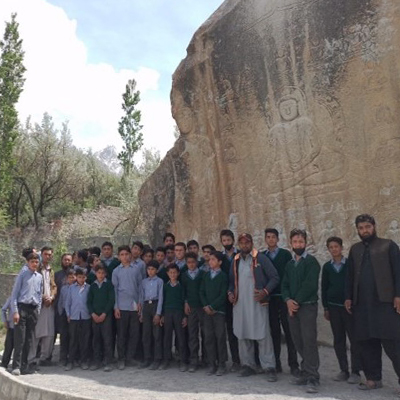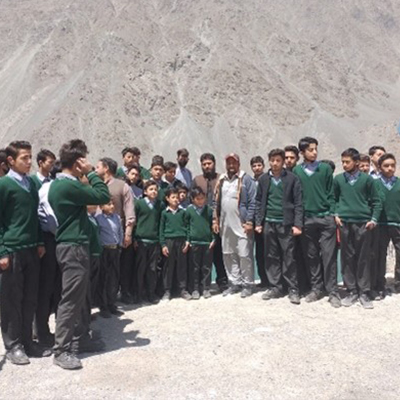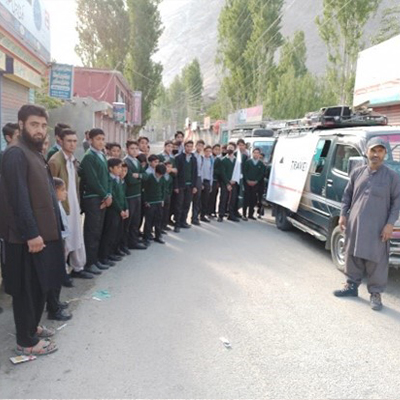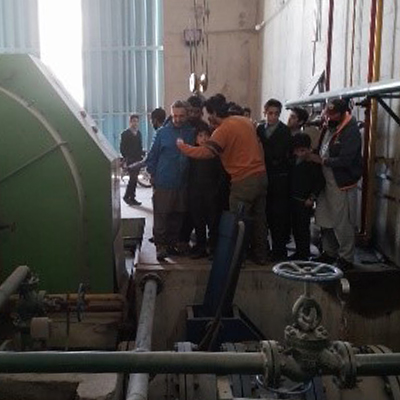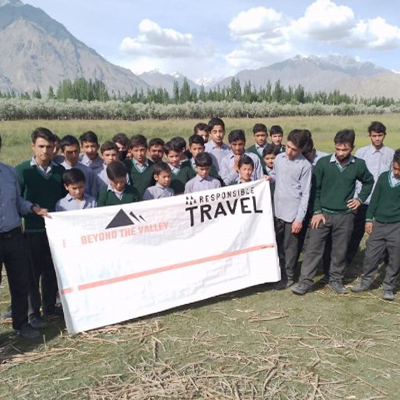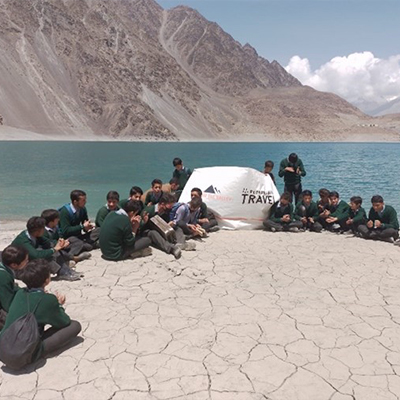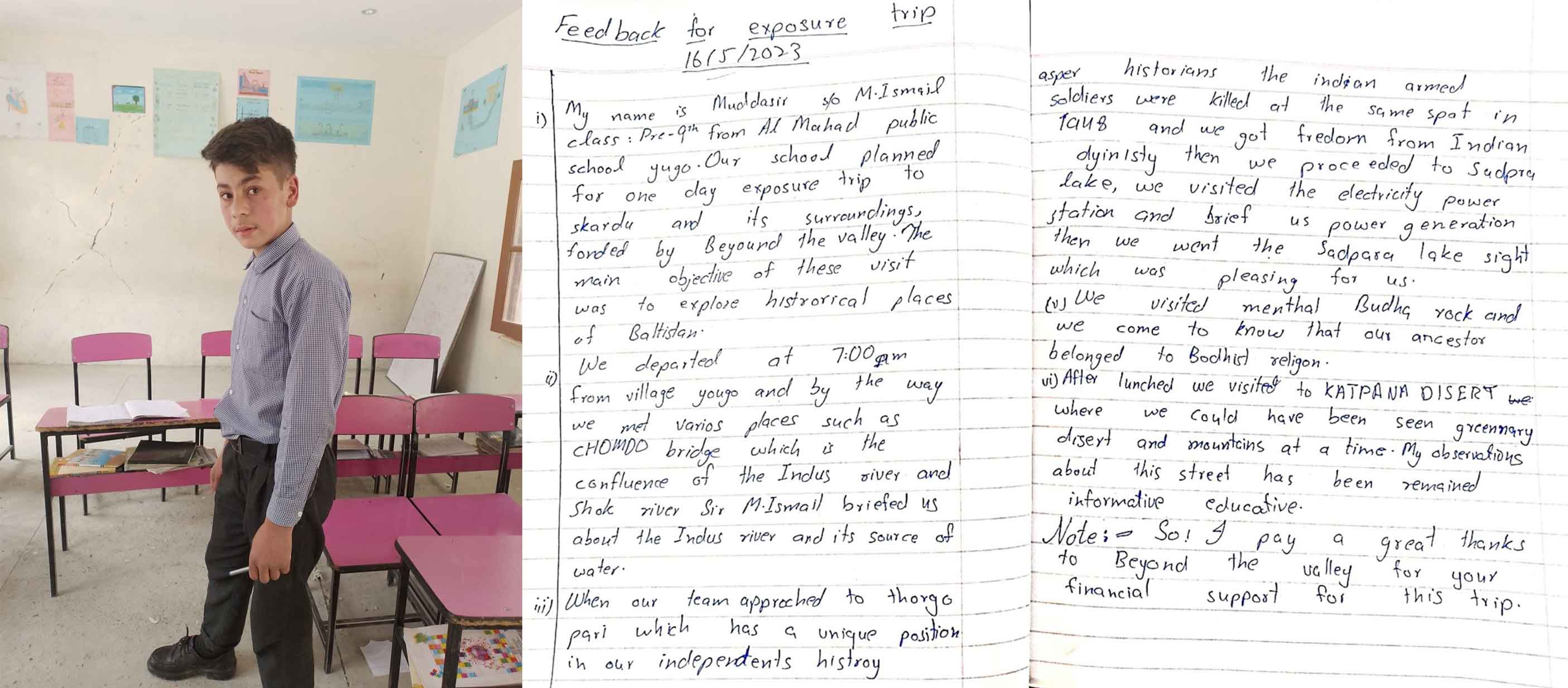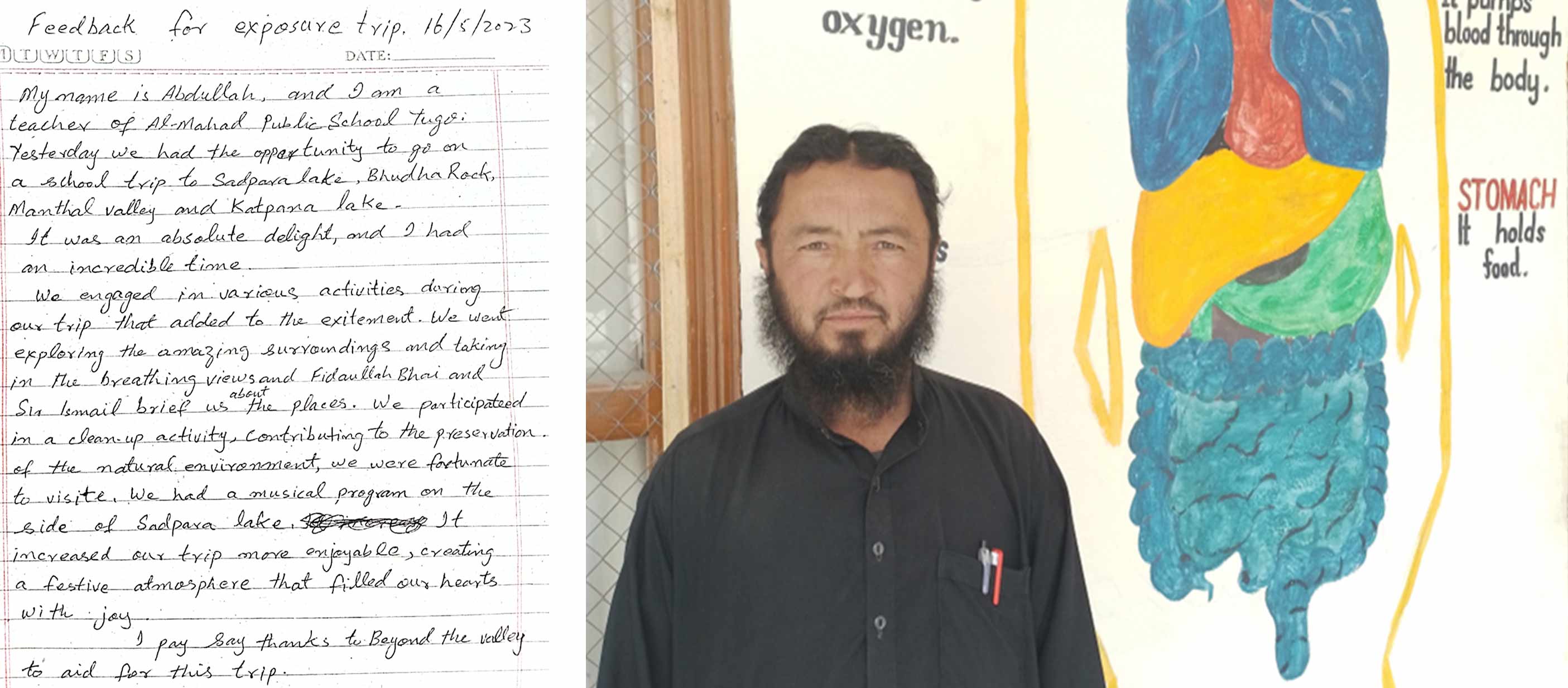 More about Trip for a Trip