The Quadrangle in Shoreham, Kent - Travel Journal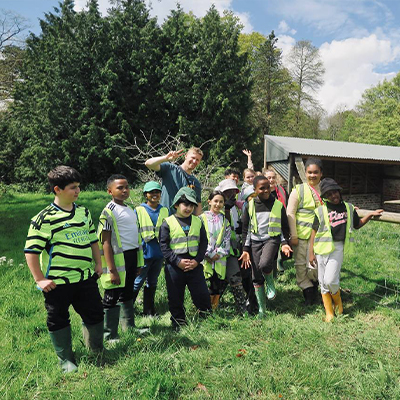 Trip Summary:
Across 4 days of visits a total of 108 children from inner city schools in Camden and Hackney, London visited The Quadrangle in Shoreham, Kent along with a total of 12 school staff, 5 parents, and 5 volunteers. We received positive feedback from all attendees with all schools saying they would like to visit again next year.
The children enjoyed a range of activities including a woodland walk, tree climbing, cooking, wildlife watching, campfire singing and more. For many of these children this is the first time they had experienced the countryside and the day gave them lifelong memories that we hope will help foster their love of nature.
The Garden Classroom (TGC) is a multi-award-winning charity offering transformative nature experiences to urban people. Its programmes encompass community outreach, green space development, school teaching packages, urban forest school, residentials & training. The children TGC work with in Islington and surrounding boroughs have been identified as some of the most nature-deprived in the UK.
The schedule for the day visits were as follows:
10:45
 Arrive and walk from Shoreham station (Collect tinder and kindling during the walk for the campfire).
11:15
 Arrive, tour, snack and drink. Group agreements. Group game.
11:45
 Morning carousel in the Forest Garden. Chopping vegetables to help cook dinner, Nature yoga and wildlife watching.
12:30
 Lunch and free play in the Forest Garden.
13:15
 Fire-lighting and marshmallows in the Forest Garden.
14:00
 Afternoon carousel in the Woodland. Meet a Tree game, lashing rafts for the river, making woodland crafts, tree climbing, group land art and time in a hammock.
15:30
 Dinner around the campfire. Singing spring song.
16:00
 Reflection around the campfire / notice moments of kindness from the day
16:15
 Walk back to Shoreham station
17:02
 Train home
Quotes from the day
"
Teacher:
"I have seen B's confidence grow through the course of the day. She was scared of the woods at the start of the day, but by the end of the woods session she was confident exploring the environment. It was great to see her speak at the campfire circle at the end of the day - she struggles to speak up in class."


Children:
"This is the best day ever!"

"I love it here. I wish I could come every day."

"I like Quadrangle. There's not really much pollution. There's lots of birds and trees. I like it. I want to spend more time in nature."


Parent:
"This is a unique and special experience for these children."
"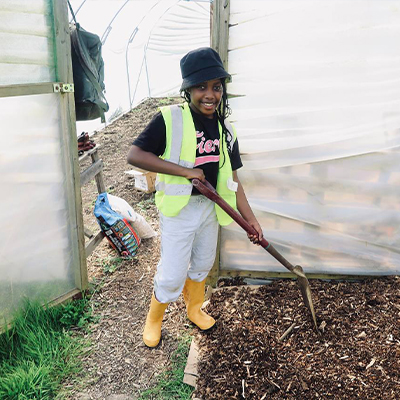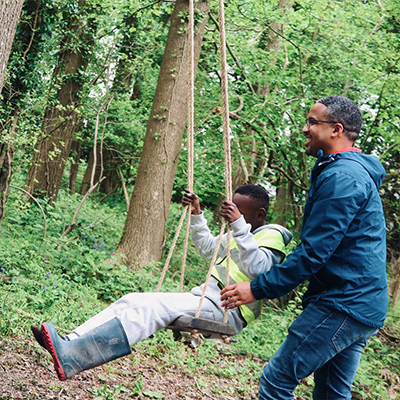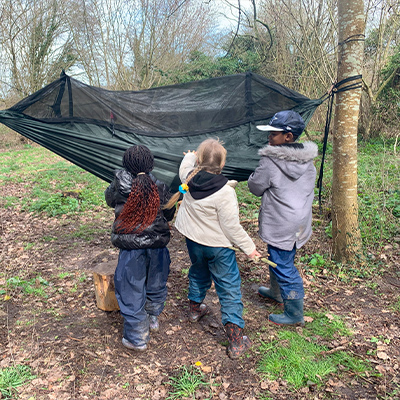 More about Trip for a Trip
Back to the top